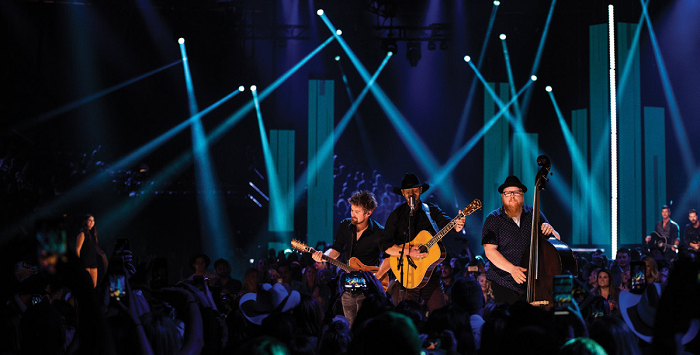 With a world-class lineup of event spaces and accommodations, it's time to discover what this dynamic southern Ontario city can offer groups.
Getting Here is Easy
• Hamilton International Airport (WestJet, Swoop)
• An hour's drive from Toronto and the Niagara Falls, Ont.-U.S. border
• Hourly GO Train service from Union Station

Meet and Stay
Host attendees in style at Hamilton's premiere hotel properties.
• Boasting 20,000 sq. ft. of event space and 18 meeting rooms, the 301-room Sheraton Hamilton Hotel has direct access to the Hamilton Convention Centre and FirstOntario Centre.
• With 182 suites, 14 meeting rooms and 10,000 sq. ft. of conference space, small-scale events are ideal at Homewood Suites by Hilton Hamilton.
• Staybridge Suites Hamilton-Downtown's 129 suites are fully equipped for extended and short stays, and there are seven meeting rooms and a large outdoor patio for group gatherings.
• Later this year, a new 154-room Hampton Inn by Hilton Hamilton will open downtown with 1,900 sq. ft. of meeting space.
• A 2,700-sq.-ft. ballroom, rooftop event space with an outdoor patio and on-site restaurant that seats 55 is available to groups at the 52-room C Hotel by Carmen's.
• The 136-room Courtyard by Marriott Hamilton offers 4,343 sq. ft. of indoor event space and a 4,000-sq.-ft. courtyard for outdoor gatherings.

Downtown Development
The heart of the city has an impressive roster of state-of-the-art venues, several of which will soon be renovated as part of a multimillion-dollar revitalization project. The makeover of the 17,500-seat FirstOntario Centre, featuring 90,000 sq. ft. of exhibition space, will include technological and interior and exterior enhancements. The 80,000-sq.-ft. Hamilton Convention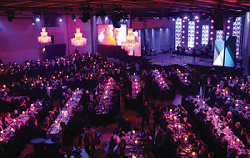 Centre by Carmen's, which can host up to 2,000 attendees, and the 2,181-seat FirstOntario Concert Hall, will each receive interior and exterior upgrades.
Culinary Hub
The foodie scene here is booming, thanks to an eclectic mix of trendy new restos and familiar faves.
Secco is Hamilton's first prosecco bar and boasts a globally inspired menu. Start your event here, then head downstairs to 11:11 for expertly-crafted cocktails paired with raw bites. Full buyouts are available.
At The Diplomat, a diverse menu and inviting lounges with fireplaces set the scene for successful group dining experiences. The restaurant can host 90 seated guests and 200 for receptions.
Collective Arts Brewing's lineup of craft beers and spirits are as unique as the limited-edition artwork on each of their labels. The on-site Beer Hall can host events for up to 120.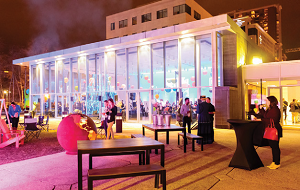 Cultural Attractions
A dynamic live-music scene runs the gamut of genres and venues, from intimate concerts at The Casbah or Mills Hardware, to orchestral performances at the FirstOntario Concert Hall.
Explore renowned Canadian, international and local works at the Art Gallery of Hamilton, McMaster Museum of Art and Earls Court Gallery, and take self-guided walking tours to find inspiring sculptures, street art and wall murals.
We can help to make your next event a huge success!
Connect with us to learn about our services, including bid assistance, discount codes and financial incentives.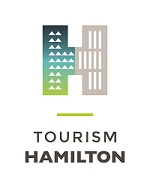 Sherry Lucia
Tourism Product Development
Specialist – Convention Sales
905-546-2424 ext. 5465
Sherry.Lucia@hamilton.ca